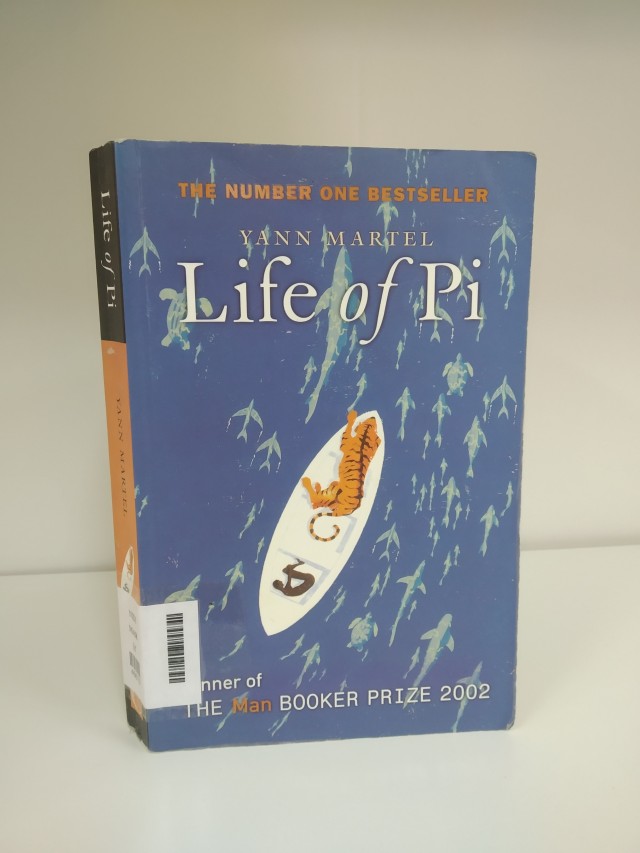 Life of Pi

Martel, Yann



EDITORIAL
Canongate
PRESTAGERIA
FORMAT
DATA EDICIÓ
2003
DATA IMPRESSIÓ
LLENG. EDICIÓ
ISBN
9781841953922
ID
6670
Signatura

NIDI

MAR

lif

#6670
SINÒPSI:
After the tragic sinking of a cargo ship, a solitary lifeboat remains bobbing on the wild, blue Pacific. The only survivors from the wreck are a sixteen-year-old boy named Pi, a hyena, a zebra (with a broken leg), a female orang-utan - and a 450-pound Royal Bengal tiger. The scene is set for one of the most extraordinary and best-loved works of fiction in recent years.

_________________________________________________________________

Después del trágico hundimiento de un buque de carga, un bote salvavidas solitario sigue flotando en el salvaje y azul Pacífico. Los únicos sobrevivientes del naufragio son un niño de dieciséis años llamado Pi, una hiena, una cebra (con una pierna rota), una hembra de orangután y un tigre real de Bengala de 450 libras. La escena está preparada para una de las obras de ficción más extraordinarias y más queridas de los últimos años.

Noticies

Agenda

Biblioteca

Telèfons d'interés

Wifi obert

Bústia ciutadana

L'Oratge

#AlforiEnFotos
Ocupació, formació, ajudes

Portal de transparència

Moros i Cristians

Trail Fontanars