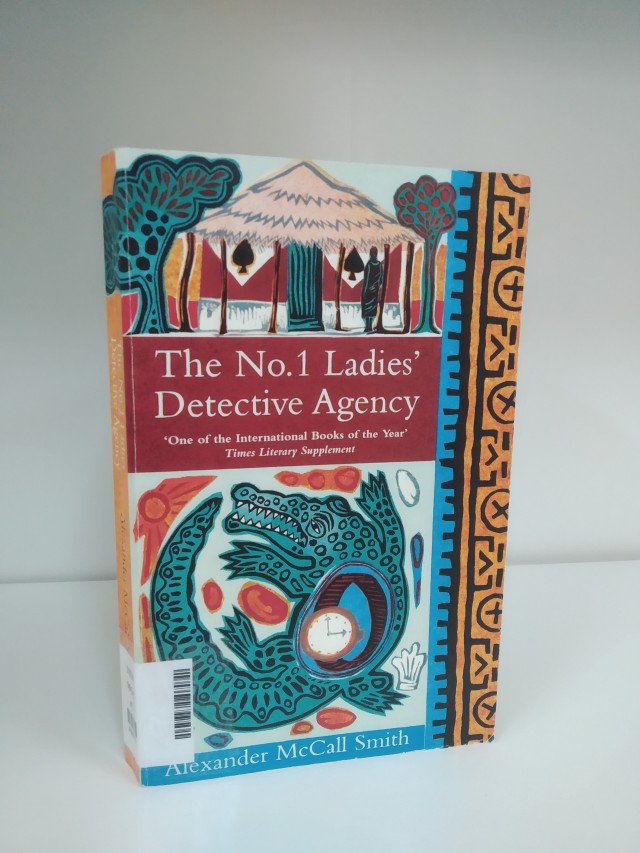 The Nº1 Ladies' Detective Agency

McCall Smith, Alexander



EDITORIAL
Abacus. Time Warner Books
PRESTAGERIA
FORMAT
DATA EDICIÓ
1998
DATA IMPRESSIÓ
LLENG. EDICIÓ
ISBN
9780349116754
ID
6671
Signatura

NIDI

MCC

nº1

#6671
SINÒPSI:
The No. 1 Ladies' Detective Agency is a series of novels by Alexander McCall Smith set in Botswana and featuring the character Mma Precious Ramotswe. The series is named after the first novel, published in 1998. Twenty novels have been published in the series between 1998 and 2019.

Fans around the world adore the best-selling No. 1 Ladies' Detective Agency series and its proprietor, Precious Ramotswe, Botswana's premier lady detective. In this charming series, Mma Ramotswe—with help from her loyal associate, Grace Makutsi—navigates her cases and her personal life with wisdom, good humor, and the occasional cup of tea.

__________________________________________________________________

Text traduït de l'anglès-
La 1ª Agència de Detectives per a Dones és una sèrie de novel·les d'Alexander McCall Smith ambientades a Botswana i que presenten el personatge Mma Precious Ramotswe. La sèrie porta el nom de la primera novel·la, publicada el 1998. A la sèrie s'han publicat vint novel·les entre 1998 i 2019.

Los fanáticos de todo el mundo adoran la serie más vendida de la Agencia de Detectives de Damas Nº 1 y su propietario, Precious Ramotswe, la principal detective de Botswana. En esta encantadora serie, Mma Ramotswe —con la ayuda de su fiel asociada, Grace Makutsi— navega por sus casos y su vida personal con sabiduría, buen humor y ocasionalmente una taza de té.

Noticies

Agenda

Biblioteca

Telèfons d'interés

Wifi obert

Bústia ciutadana

L'Oratge

#AlforiEnFotos
Ocupació, formació, ajudes

Portal de transparència

Moros i Cristians

Trail Fontanars