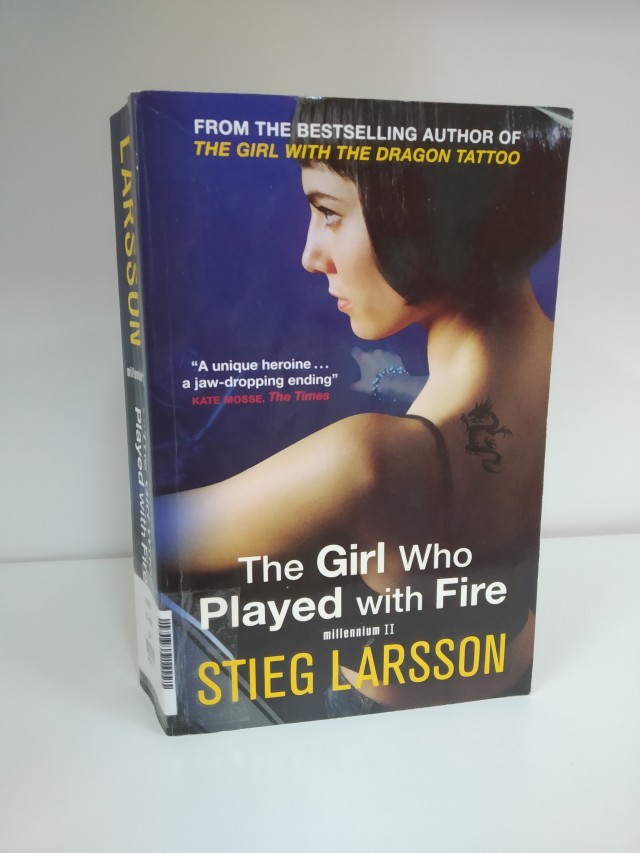 The girl who played with fire

Larsson, Stieg



EDITORIAL
Maclehose. Quercus
PRESTAGERIA
FORMAT
DATA EDICIÓ
2009
DATA IMPRESSIÓ
LLENG. EDICIÓ
ISBN
9781906694180
ID
6672
Signatura

NIDI

LAR

gir

#6672
SINÒPSI:
The second instalment in the Millennium Trilogy sees Lisbeth Salander wanted for murder while Blomkvist tries desperately to clear her name.

Lisbeth Salander is a wanted woman. Two Millennium journalists about to expose the truth about sex trafficking in Sweden are murdered, and Salander's prints are on the weapon. Her history of unpredictable and vengeful behaviour makes her an official danger to society - but no-one can find her. Mikael Blomkvist, editor-in-chief of Millennium, does not believe the police. Using all his magazine staff and resources to prove Salander's innocence, Blomkvist also uncovers her terrible past, spent in criminally corrupt institutions. Yet Salander is more avenging angel than helpless victim. She may be an expert at staying out of sight - but she has ways of tracking down her most elusive enemies.

__________________________________________________________________


La segunda entrega de la Trilogía del Milenio ve a Lisbeth Salander buscada por asesinato mientras Blomkvist intenta desesperadamente limpiar su nombre.

Lisbeth Salander es una mujer buscada. Dos periodistas del Milenio a punto de exponer la verdad sobre el tráfico sexual en Suecia son asesinados, y las huellas de Salander están en el arma. Su historia de comportamiento impredecible y vengativo la convierte en un peligro oficial para la sociedad, pero nadie puede encontrarla. Mikael Blomkvist, editor en jefe de Millennium, no cree en la policía. Usando todo el personal y los recursos de su revista para demostrar la inocencia de Salander, Blomkvist también descubre su terrible pasado, gastado en instituciones criminalmente corruptas. Sin embargo, Salander es más un ángel vengador que una víctima indefensa. Puede ser una experta en mantenerse fuera de la vista, pero tiene formas de localizar a sus enemigos más esquivos.

Noticias

Agenda

Telèfons d'interés

Wifi abierta

Biblioteca

Buzón ciudadano

El Tiempo

#AlforiEnFotos
Ocupación, formación, ayudas

Portal de transparencia

Moros i Cristianos

Trail Fontanars